index:
Dithyrambs

The Dithyrambs have been founded in 1989 in the formation bass, guitar/vocals, keyboard, drums. The early influences, which are still significant to the band down to the present day, primarily came from the psychedelic era, the most energetic Rock of the 60'/70' and the at the time popular Trash Metal.
Theirs songs are self-composed; written by Andrea Pacini and arranged by the band in a collaborative effort.
The two band members of the initial formation are Andrea Pacini (guitar/vocals) and Francesco Biagianti (drums). The remaining line-up was subject to miscellaneous changes, therefore we leave it at a short, chronological abstract:
Exit of the first keyboard player - line-up in a threesome - entry of a new keyboard player - exit of the new keyboard player - line-up in a threesome - entry of a second guitar player - exit of the second guitar player - line-up in a threesome - exit of the bass player - looking for a new practice space - entry of a new bass and a new second guitar player - exit of both - entry of a new bass player - line-up in a threesome - exit of the new bass player - entry of the final bass player Daniele Mencarelli - line-up in a threesome.
In parallel with the personel changes the band had to strive against impacts that did not depend on the musician`s goodwill (notice of practice space and lots of other unpleasant events of all kinds), too. To the supporters`s cost several overlong breaks of the otherwise stage-obsessed band were the consequence.
After the first demos, realised in the time between 1989 and 1993, started spreading, which got a fantastic press in Italy (H/M, this magazine sadly no longer exists), in Germany (Iron Pages, Underground Empire) and in numerous fanzines, and thanks to their attendance at several festivals and contests (Rock Contest, Anagrumba), the band managed to pass the region of their hometown Montepupulciano early on and gave umpteen concerts in Central Italy, such as Exaffa Club Perugia, Topsy Pub Livorno, youth center Pistoia, youth center Florenz "La Jungla", Regional Party of Unity at Camp Bisenzio Firenze, Provincial Party of Unity Siena, youth center Fuori Binario Pesaro, concert in the University of Urbino, youth center Intifada of Empoli and so on ...
Due to the permanent changes of the line-up and the long breaks, the band unfortunatly lost those important contacts with organizers, that had taken them years to get.
But the main reason that keept them away from festivals and taverns was the musical trend in Italy. In those days music was dominated by genres like Etno, Folk, Reggae and Ska.
The Dithyrambs play anything but that and they don`t want their taste to be bent over: Aggressive Rock, sung in English language and still being soaked with psychedelic traits.
The entry of Daniele Mencarelli in the fall of 2000 and finally an own practice studio led to the desiderated stability after all.
In summer of 2001 the in-house production of their first (promotion) CD "Dithyrambs 2001" and ongoing concerts on a regular basis followed.
Their second CD "Free To Be Filthy" was released self-distributed in januar 2007. The afresh mixed and afresh mastered version of "Free To Be Filthy" is their first release on a label (release date 15 June 2007).
A small tour through Middle Europe is planned for autumn 2007, a new edition of a rework of their first CD "Dithyrambs 2001" for the end of the year.
These days the band is working on new songs. Unfortunatly we`ll have to wait for that album untill next year.
more information at
Dithyrambs.com
soundary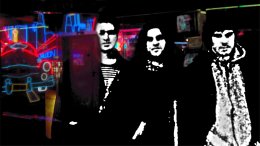 Because the cunt of a translator works so slow, we can only offer an
automatical translation
of soundary`s history:
Everything started with ...
Michele Angelini
Born on 31.12.1972 in Milan (Italy), he moved at the age of five with his parents after Ismaning near Munich and spent the next year and a half there before the family in August 1979 emigrated to Munich.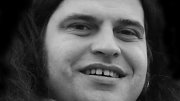 Until his 14th Year of life changed the interests according to age rapidly, until the rock, especially the heavy metal for themselves and discovered a tool to get started. His initial choice to play drums, brought slowly been shaken and there was his final choice on the guitar.
He took lessons on classical guitar and founded 16 years with his first band "Obscurity", in which he up to his 18th Year of life played. A year later he met a drummer. After a short but successful search of the duo after a bassist, called the new band as "Crackdown". A year later they made together with the singer Michele first volume of their first recordings and the first four-track demo "The Place You found" emerged, with eight of Michele composed and arranged by the band plays.
The band with this demo get their first good reviews in fanzines and played a few concerts. With time, crystallized in this occupation tensions between the musicians, and the bass player admitted his place for a new, very quickly found bassist. The highlight of this culminated in the formation of the first CD "Crackdown", recorded in a 24-track studio.
A few months later was also this story and cast of singers got out. The band took a fateful decision and Michele took over the guitar alongside the vocals. The new cast shortly afterwards took her next four-track demo "3 Songs" (the first time with Michele on vocals) and made Oberbayern continue with numerous concerts uncertain.
Another demonstration was half a year later in 3 days in a leisure home; six songs were "band".
The almost classically been to a rock band called Odyssey continued. After seven years of partnership drummer left filling and the remaining duo was looking for almost a year after a suitable drummer and stumbled in finding even the first time over a second guitarist.
The fragile semblance of this occupation trough. After a nine months Michele sat on the shards of his rock star dreams: 28 years old and without tape.
One and a half years and many pages in the chapter "search for suitable musicians' later, Michele was almost as far to abandon his dream band and something like a singer, songwriter career to tackle, as he one of his ads is inevitable turn-stick call of the Future shock witnessed the first "soundary" cast got.
One and a half years and many pages in the chapter "search for suitable musicians' later, Michele was almost as far to abandon his dream band and something like a singer, songwriter career to tackle, as he one of his ads is inevitable turn-stick call of the Future shock witnessed the first "soundary" cast got.
Philipp Stadler
Born on 08.05.1983 in Burghausen, Philipps began musical training at the age of eight years with lessons on the electric organ.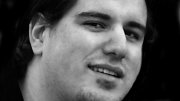 At 14 he moved to the electric bass and founded his first band "Lord dragster," the first "Punk Boy Group in Burghausen and had with her numerous appearances. After a dispute with the guitarist, ended the collaboration after two years. He climbed into the next band "Cold Blue Eyes", with no appearances but he was able.
Volume came as the next "re-arranged." With a mixture of covers and original compositions, they had festival audiences even beyond the 1000 enthusiastically, including Bavaria, on the 3-party. With this band he also collected his first studio experience and they would be almost as Vorband of Status Quo went on tour.
After teaching his bank was moving to Munich and two months later, Michele and Philip sealed his entry as a bassist in "soundary" with a beer.

When the cast of "soundary" was finally complete, they started with the work on her first demo CD "System Overload" and made it back to give many concerts.

In June 2005, the drummer and second guitarist, then followed the next two years-and exits of two percussionists and two guitarists.
Despite these turbulent times, the band took the second demo CD, "The New Beginning" with 6 songs and landed on the "Sound Park" Antenne Bayern almost a week ranked 1st Just when Michele and Philip slowly faith in fixed ensembles lost, the miracle happened. In September 2006 they finally found a permanent drummer named .....
Alec Lewis
Born on 23.09.1986 in Erding, Bolivia as an offspring of an English mother and father, Alec started already with seven years, keyboard to play. His main instrument drums followed by 11 years.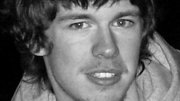 His first band, "after Live Youth", including appearances at summer school celebrations, with Alec was 13 years.

A year later, he played in a new band called "Haze", with which he even an appearance at the European Patent Office. Two years later the band broke up, as the bassist for the Study went to London.
With 16 years Alec also began to focus on Drummers to study and stayed there for 3 years. With 18 years he has played in between "Inner & Dust", but it was there only two weeks. In September 2006 he got the request by Michele producers as a shock for two weeks exclude-help and so met the three. In October, a month later, rose Alec final "soundary" and the story took its course.
In November 2006 began the new formation put together with the recordings for the next CD and took as much as 26 songs, with 12 songs from this monster session on the CD "Rien ne va plus" landed.
In March 2007 rose Alec temporarily for 3 months from the band, but returned in June 2007 the band back. In October of the year Alec was still three weeks with the band "Strong" on tour, as part of their tour even once act as a "Virginia Play" operation.
Einen Monat zuvor, im September, wurden soundary von Beautiful Scum Records unter Vertrag genommen.
They then mixed in 3 weeks from their CD and still look like the schnitzel!!
more information at
soundary.de